Smarter lending from application to close
Go to market faster with our turnkey & highly customizable loan origination software platform used by private lenders & brokers for Resi, CRE, Agency, SBA, Business funding & alternative lending products.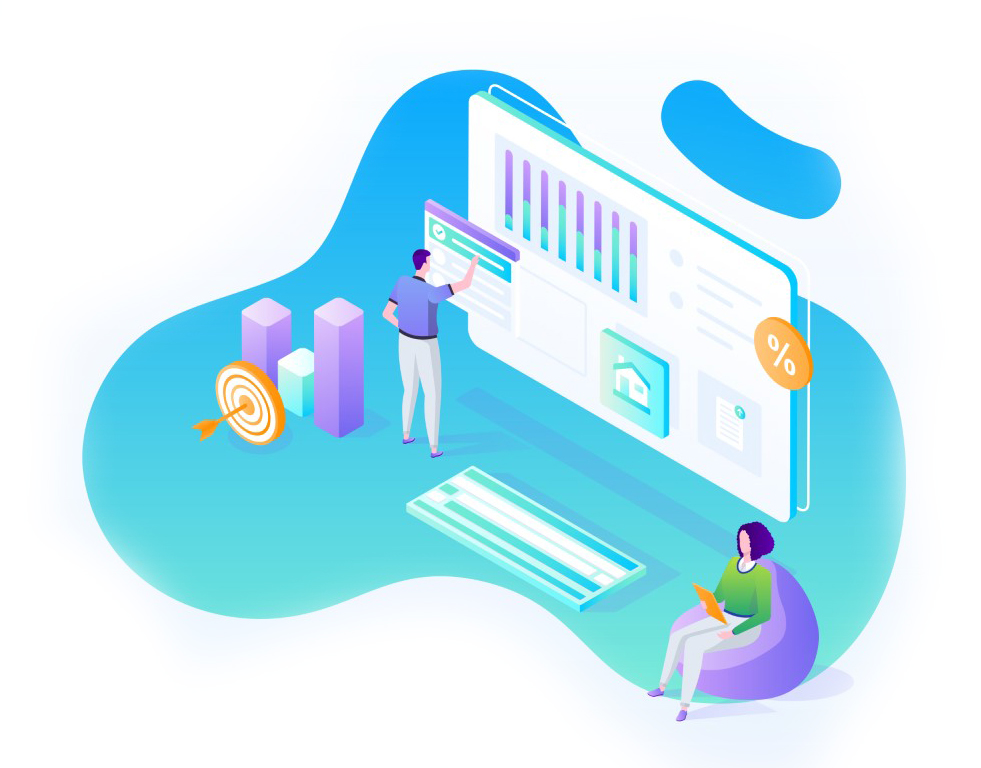 We thought of everything to make your LOS dream come true!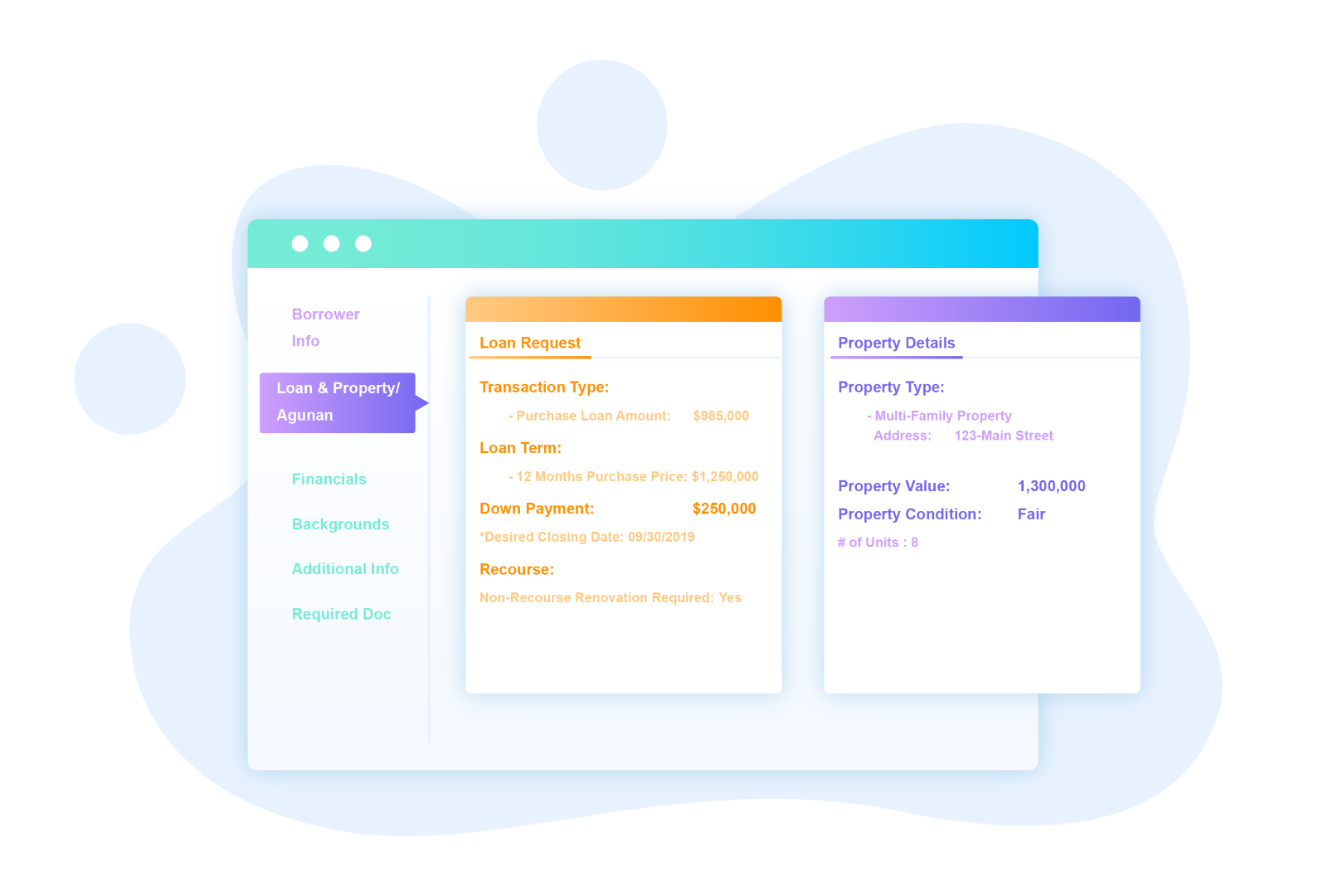 Smart Online Loan Applications (POS) that are customizable & Fannie Mae 3.4 mismo compliant
Smart Doc Collection by Owly™

Collecting required docs is a pain point for every lending transaction. Our system will always ask for the right docs, at the right time based on the selected loan program and other parameters like transaction type, property type, property state, entity type, entity state, credit score range, and more. Let Owly run on auto-pilot to collect all the required docs or use our outsourced processing to follow up with borrowers & verify all the required docs are correct.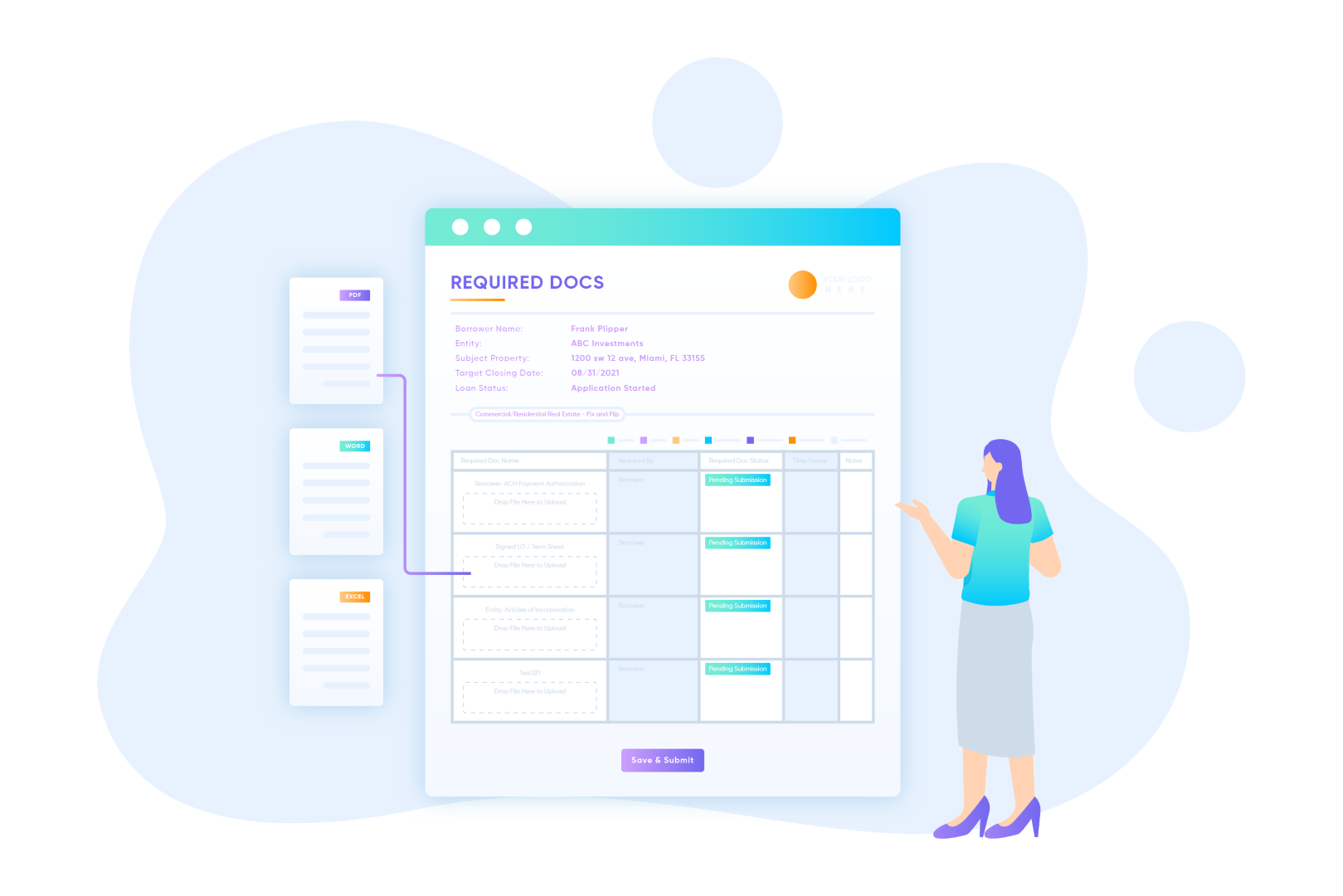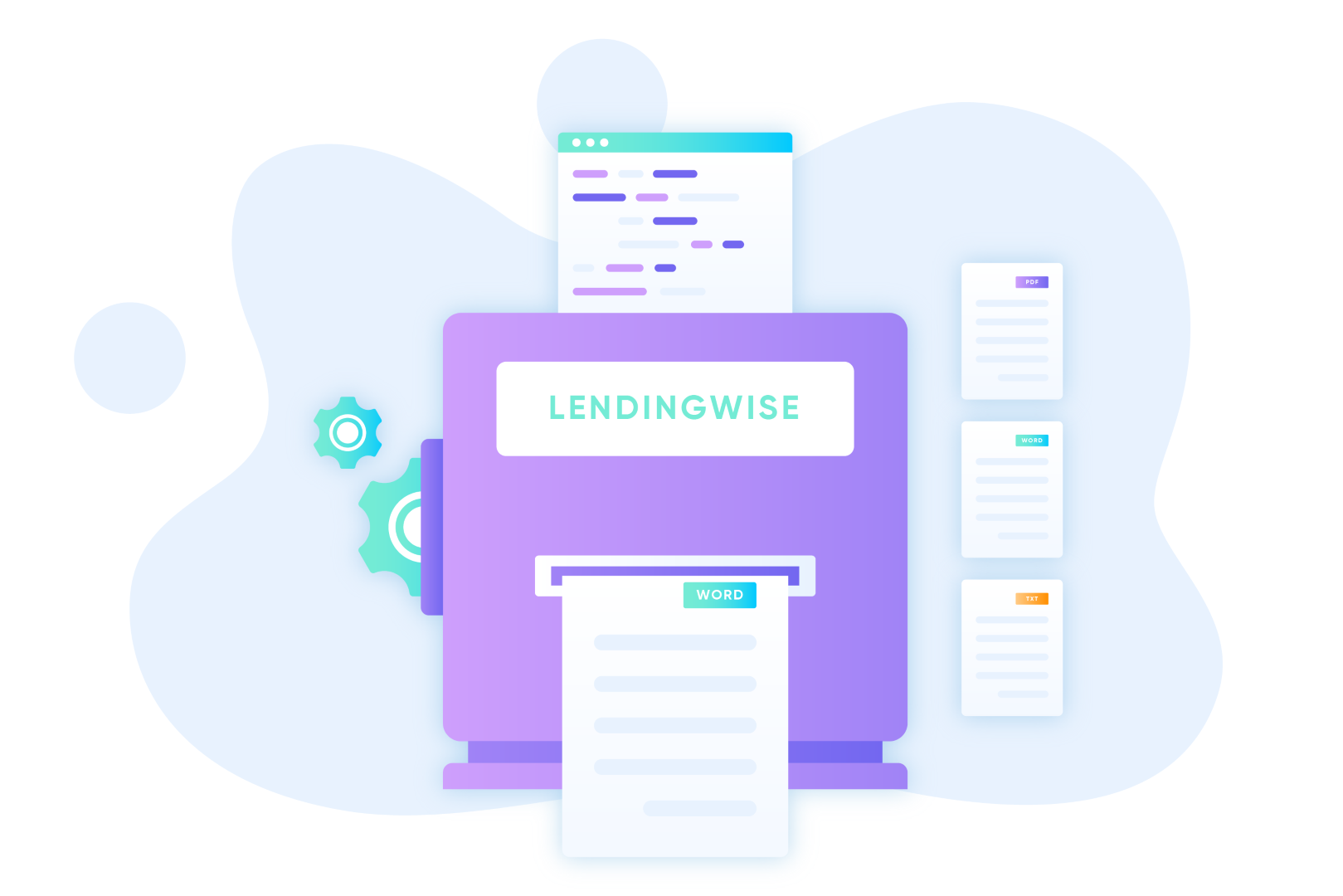 Auto-Generate E-Sign Ready Docs
LendingWise has a library of built in docs for loan applications from various lenders, term sheet, credit auth, disclosures & closing docs. You can also send us your preferred docs and we can auto-populate them with E-signable options as well. You can also create your own auto-generated docs/excel using our doc wizard tool that allows you to insert dynamic fields from our database powered by Google Docs & Sheets
Loan specific workflows & milestones
Create detailed workflow steps specific to a loan program and  other parameters like transaction type, property type, property state, entity type, entity state, credit score range, and more. Automated events can create auto-assigned tasks or E-mails to any party associated to the loan.
For 15+ years we have listened to our broker & lender user community to help build the most comprehensive, flexible CRM & LOS software for private lending, commercial real estate, business funding, SBA loans and more.
Our loan program specific guidelines engine will help users know when certain guidelines have been exceeded related to LTV, loan amounts, Fico, & interest rate. Customize loan parameters within web forms not eligible like property state, loan term, occupancy, etc…
Unique Calculations & Ratios
We support numerous niches across the lending industry from fix & flip, construction, rental loans, CRE, to SBA business loan. Our LOS system will help calculate DTI, DSCR, LTV and ARV to name a few.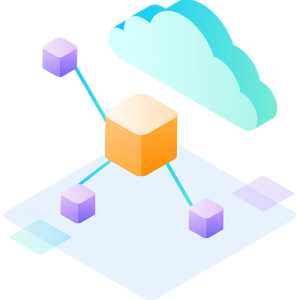 We offer numerous 3rd party integrations for processors and underwriters to access data for credit, background check, KYC, asset verification, AVM, appraisal, tax verification, entity verification, and more. Our open API allows for webhooks as well.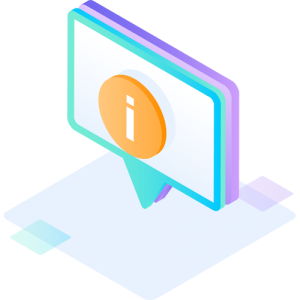 Customize numerous tool tips to help borrowers, brokers and any user on your platform to understand or learn more about specific fields, required docs, workflow steps, loan programs or file status.